Jesse Williams Cole/Shutterstock
It's a sad day for America's second-biggest movie theater chain, Regal Cinemas, as the recent bankruptcy of its parent company, Cineworld, is forcing it to close 39 of its theaters nationwide. We heard earlier this month that a bankruptcy judge had ordered the company to fast-track theater closings, and now, a new set of legal filings shows the exact locations Cineworld/Regal plans to close.
According to Variety, which obtained the filings, Cineworld will reject the leases for these 39 theater locations from coast to coast on February 15, 2023. The trade cites rising rent prices amid domestic box office decline during the pandemic as a factor in the closures. Cineworld has roughly 500 theaters in the U.S., so this will put about a 13% dent in its stateside operations and may well result in a movie theater near you closing for good very soon.
While the box office has been showing some signs of recovery since 2020, Cineworld lost a staggering $3 billion that year, and overall moviegoing is still down 30% from what it was before the pandemic. Despite the success of blockbusters like "Top Gun: Maverick" and "Avatar: The Way of Water," 2022 still led to its share of commercial disappointments, including Steven Spielberg's "The Fabelmans." Now more than ever, this might serve as a bracing reminder, for those who still value the big-screen experience, of the importance of supporting your local theater.
The full list of theaters that are closing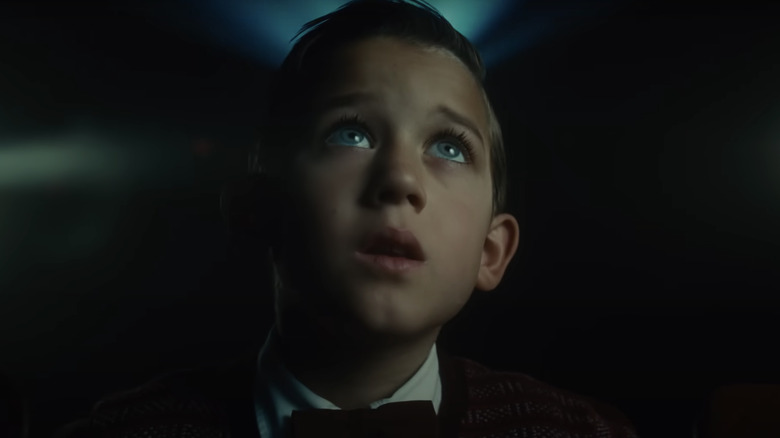 Universal Pictures
Below, is the list of Regal theaters that are due to close (via Business Insider). You can check your home city and state in the parentheses on the right: 
Tikahtnu Stadium 16 IMAX and RPX (Anchorage, AK)
Metro Point (Costa Mesa, CA)
Berkeley 7 (Berkeley, CA)
Parkway Plaza Stadium 18 and IMAX (El Cajon, CA)
Escondido Stadium 16 and IMAX (Escondido, CA)
Hemet Cinema 12 (Hemet, CA)
Sherman Oaks Galleria 16 (Los Angeles, CA)
Yorda Linda and IMAX (Yorba Linda, CA)
Meadows Stadium 12 (Littleton, CO)
SouthGlenn Stadium 14 (Centennial, CO)
Shadowood 16 (Boca Raton, FL)
South Beach Stadium 18 and IMAX (Miami, FL)
Keauhou Stadium 7 (Kailua-Kona, HI)
Bolingbrook Stadium 12 (Bolingbrook, IL)
Round Lake Beach Stadium 18 (Round Lake Beach, IL)
Fenway Stadium 13 and RPX (Boston, MA)
Bowie Stadium 14 (Bowie, MD)
Rockville Center Stadium 13 (Rockville, MD)
Brunswick 10 (Brunswick, ME)
Beaver Creek Stadium 12 (Apex, NC)
Omaha Stadium 16 (Omaha, NE)
Concord 10 (Concord, NH)
Hamilton Commons Stadium 14 (Landing, NJ)
Pohatcong Stadium 12 (Phillipsburg, NJ)
Santa Fe Stadium 14 (Santa Fe, NM)
Village Square Stadium 18 (Las Vegas, NV)
Elmwood Center 16 (Buffalo, NY)
Ithaca Mall Stadium 14 (Ithaca, NY)
Cortlandt Town Center (Mohegan Lake, NY)
Union Square Stadium 14 (New York, NY)
Greece Ridge Stadium 12 (Rochester, NY)
Transit Center Stadium 18 and IMAX (Williamsville, NY)
Montrose Movies Stadium 12 (Akron, OH)
Barn Plaza Stadium 14 (Doylestown, PA)
Oaks Stadium 24 (Oaks, PA)
Greenbrier Stadium 13 (Chesapeake, VA)
Stonefield Stadium 14 and IMAX (Charlottesville, VA)
Meridian 16 (Seattle, WA)
Gallery Place Stadium 14 (Washington, DC)